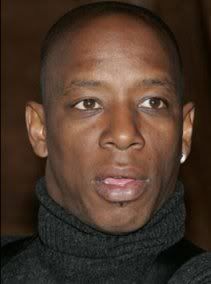 Ian Wright, a pundit on the BBC's Match of the Day, is to step down from his role on the programme. He's claimed that the BBC only hired him to be there as a "comedy jester" against the other straight-men pundits (Alan Hansen, Alan Shearer et al.) and he no longer wants to work for the station.
This INFURIATES me! Ian Wright wishes he was a comedy jester – he's somehow got the mistaken belief that he's incredibly funny and entertaining, and a real "man of the people". He's none of that. If Alan Hansen were giving feedback on Wright, Alan's favourite phrases "mediocre performance" and "diabolical" would appear.
I have no idea why the BBC ever hired Wright in the first place, and I'm at a loss to say why they've kept him for so long.
Wright has also said that fans cannot relate to the current presentation of the programmes:
"I don't know how long young people are going to want to sit down and watch that same old 'jacket, shirt and tie' format."
Why not? What does he think we'd rather watch, football yobs sitting around in full kit?