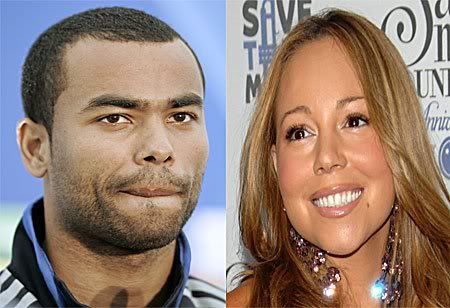 Mariah Carey has revealed that she is distantly related to Chelsea football star, Ashley Cole. Upon researching a possible link to American jazz crooner, Nat King Cole, Mariah discovered the family connection to our very own Ashley. Mariah says:
"It's fascinating. My grandmother was a Cole before she married and it turns out she comes from the same area of Alabama as Ashley's ancestors – the Deep South."
Sure is fascinating, Mariah. Ashley's not saying anything as yet, but his spokesperson said:
"I don't know if he's heard the Mariah's story or not but I know Ashley was born and raised in East London."
Which is clearly THE least helpful quote ever. It's like saying "I don't know if he's heard Mariah's story or not but I do know Ashley has hair" or "…but I do know he is eating dinner tonight".